Google has already confirmed that Pixel 5a is coming this year. Now, the company has accidentally shared an image captured by the Pixel 4a successor.
The company in a blog post recently shared how HDR+ with bracketing works in case of the company's Pixel smartphones. The blog post also included a link to the Google Photos gallery that demonstrated the camera technology that the blog mentioned. Interestingly, one of those images was taken by the un-released Pixel 5a smartphone.
Furthermore, the image was captured on October 1, 2020, indicating that the phone has been in the works for quite some time now. Other than that, the listing shows that the image has been captured by a 12.2MP ultlra-wide-angle camera sensor at a focal length of f/2.2 and ISO of 51. These details indicate that the upcoming Pixel 5a may come with a dual-camera system that is similar to the Pixel 5 and the Pixel 4a 5G.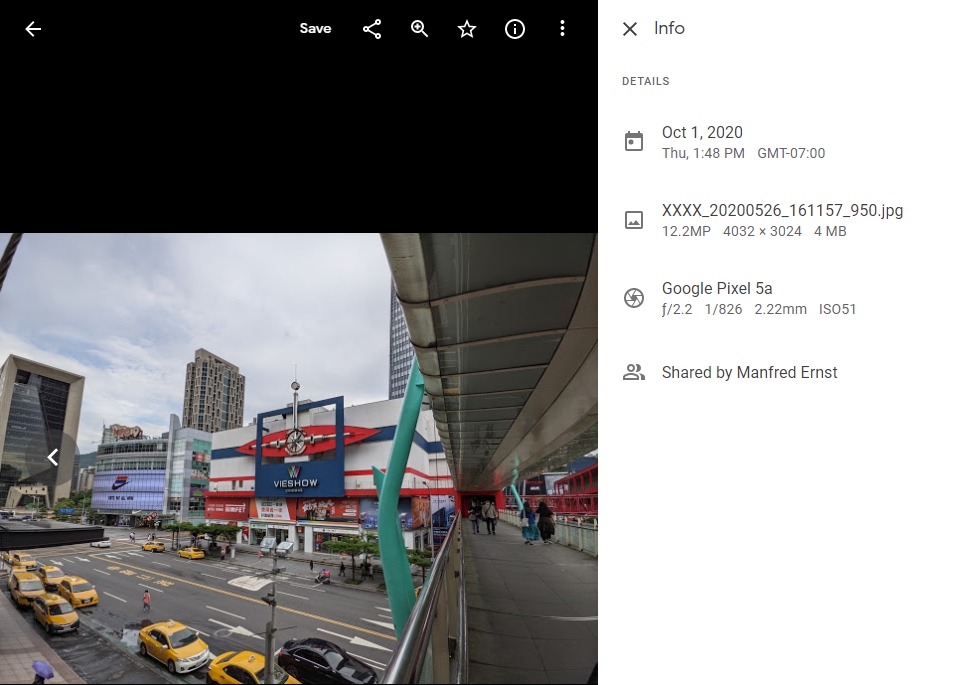 That said, Google has since removed the image and it is no longer available in the Google Photos gallery. However, folks at Android Police were able to capture a screenshot of the image before it was removed.
Separately, reports have detailed that the upcoming smartphone is tipped to be powered by the Qualcomm Snapdragon 765G processor. Reports have also detailed that the phone is likely to come with a 6.2-inch display and thicker bottom bezels. Other than that, details about Google's upcoming smartphone remain scarce at the moment. We should hear more about the phone's features as it inches closer to launch.